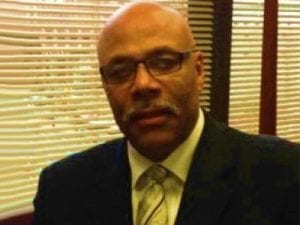 Namon E. Jones, Sr., a native of New York, earned a Bachelor of Science Degree in Social Work from Rochester Institute of Technology. Prior to his law enforcement career, he was employed by the New York State Division for Youth, and as a Corrections Officer with New York State Department of Corrections.
Mr. Jones began his Law Enforcement career in 1989 as a Special Agent with the US Department of Justice, Drug Enforcement Administration (DEA) and was assigned to the New York Field Division. During this assignment Mr. Jones conducted numerous narcotic investigations in some of the most dangerous areas of New York, often acting in an Undercover Capacity. In 1996, Mr. Jones was assigned to the Violent Crime Narcotic Task Force where he conducted and led drug trafficking investigations that specifically targeted violent gangs and street level drug trafficking. In 1999, he was promoted to Group Supervisor in the Houston Field Division where he led the Mobile Enforcement Team, which focused on assisting state and local law enforcement agencies in combating narcotic trafficking.
In 2005, Mr. Jones was assigned to the DEA HQ as a Staff Coordinator in the Caribbean Latin America Section, where he directed and led foreign narcotic investigations and operations throughout the Caribbean and Latin American Corridors. In 2009, he was assigned to the Office of Financial Operations where he assisted field agents with complex narcotic money laundering investigations, which led to the seizure of millions of drug related proceeds and the dismantling of vital money laundering networks foreign and domestic.
Mr. Jones is an active participate in the DEA Educational Foundation and has lectured to colleges and universities, as well as high school and elementary students on the dangers of drugs and drug abuse. He has also served on numerous career panel discussions for the DEA Minority Career Partnerships under the direction of the DEA Employee Equal Opportunity. Over the past several years Mr. Jones has volunteered a great amount of his time to counseling African American males on vital life skills such as education, conflict resolution, fatherhood, domestic violence, drugs and crime, all in an effort to promote dignity, respect and worth of all black men. Mr. Jones is married to Maria and is the father of two sons and a daughter. He is also a member of Phi Beta Sigma Fraternity Inc., that embodies the principles of "Culture for Service and Service for Humanity" to promote brotherhood, scholarship and service.